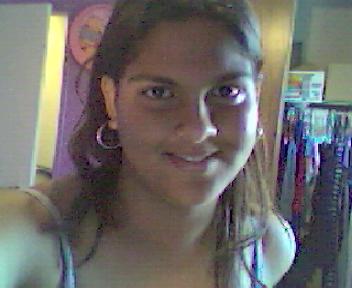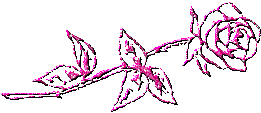 SHOUT OUTS
Amanda.L
Stephanie
Amanda.D
Alyssa
Amanda.P
Newinia
Dory
Darcy
Amy
Nicole
Negin
Ada
Carol
Katherine
Danielle
Sasha
Olivia
Anna
Ann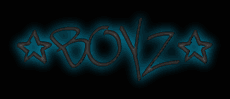 SHOUT OUTS
Luke
Traian
Ethan
Jamie
Adam
Emi
Ryan
Jordan
Zack
Elvin
Jokes

What Do hookers and bungee jumping have in common?

They both cost $100 and if the rubber breaks you're screwed

What is the speed limit for sex?

68 because at 69 you have to turn around

What do a Rubix cube and a penis have in common?

The longer you play with them the harder they get

What are 3 words to ruin a man's ego?

"Is it in?"

Hey ppl and welcome to my site. Hope you like it.
Name: Nisha
Nickname: Ni Ni
Birthday: January 8,1990
Status: Single
Fav Food: Pizza
Fav Colours: Pink,blue,purple
Fav Movie: A Walk To Remember(gotta love Shane)
Sign: Capricorn

QUIZ: How Do Others See You?
1) When talking to people, you:
a) Stand with your arms folded.
b) Have your hands clasped.
c) Have one or both your hands on your hips.
d) Touch or push the person to whom you are talking.
e) Play with your ear, touch your chin, or smooth your hair.

2) Which of the following colors do you like most?
a) Red or orange
b) Black
c) Yellow or light blue
d) Green
e) Brown or grey

3) When you are in bed at night, in those last few moments before going to sleep, you lie...
a) Stretched out on your back.
b) Stretched out face down on your stomach.
c) On your side, slightly curled.
d) With your head on one arm.
e) With your head under the covers.

4) When something really amuses you, you respond with:
a) JA big, appreciative laugh.
b) A laugh, but not a loud one.
c) A chuckle.
d) A big smile.
e) You say, yeah, thats funny.

5) You often dream that you are:
a) Fighting or struggling.
b) Searching for something or somebody.
c) Flying or floating.
d) You usually have dreamless sleep.
e) Your dreams are always pleasant.

Results
ADD UP YOUR SCORE:

1) a=4, b=2, c=5, d=7, e=6
2) a=6, b=7, c=5, d=4, e=2
3) a=7, b=6, c=4, d=2, e=1
4) a=6, b=4, c=3, d=2, e=1
5) a=2, b=3, c=5, d=6, e=6
31 POINTS OR MORE:
Others see you as someone they should "handle with care." You're seen as extremely confident, self-centered, but also a bit pushy. You hate not being the leader of any group you're in. You are dynamic, energetic and powerful. People may admire you, wishing they could be more like you, but they don't always trust you.

26 - 30 POINTS:
People see you as an exciting, fresh, impulsive person. You are a natural leader, who's quick to make decisions, though not always the right ones. They see you as fun, someone who will try anything once; someone who takes chances and enjoys an adventure. They enjoy being in your company because of the excitement you radiate.

22 - 25 POINTS:
Others see you as lively and charming with a good sense of humor. You are seen by people as always interesting, and also level-headed. You are someone who's constantly in the center of attention, but you are modest enough not to let it go to your head. People also see you as kind, considerate, and understanding; someone who'll always cheer them up and help them out.

0 - 21 POINTS:
Others see you as sensible, observant and practical. They see you as clever, gifted, or talented, but modest. Not a person who makes friends too quickly or easily, but someone who's extremely loyal to friends you do make (and you expect the same loyalty in return). Those who really get to know you realize it takes a lot to shake your trust in your friends, but equally that it takes you a long time to get over it if that trust is ever broken
I Hope you liked my website so far remember this is not it, my website is still under construction so come back real soon.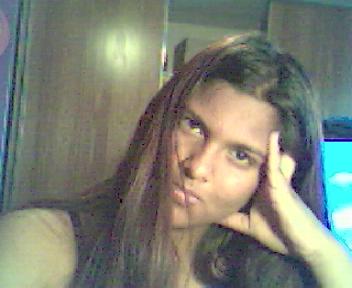 EnJoY mY wEbSiTe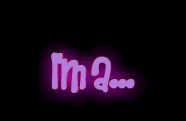 We Shave Our Legs
We Sit Down To Pee
And We Can Justify Any Shopping Spree
We Don't Go To A Barber
But A Beauty Salon
We Can Get A Message
Without A Hard On
We Can Balance A Checkbook
We Can Pump Our Own Gas
We Can Talk To Our Friends
About the Size Of Our Ass
Our Beauty's A Masterpiece
And Yes It Takes Long
Atleast We Can Admit
To Others When We Are Wrong
We Don't Drive In Circles
At Any Cost
And We Don't Have A Problem
Admitting When We Are Lost
We Never Forget
An Important Date
You Just Gotta Deal With It
We Are Usually Late
We Don't Watch Movies
With Lots Of Gore
We Don't Need An Instant Replay
To Remember The Score
We Won't Lose Our Hair
We Don't Get Jock Itch
And Just Because We Are Assertive
Don't Call Us A Bitch
Don't Say To Your Friends
O Ya I Can Get Them
In Your Dreams My Dear
We Can Do Better
Flowers Are Okay
But Jewellry Is Best
Would You Look At Our Faces
Not Our Chests
With Expressions Our Feelings
We Know When You Are Lying
You Look At The Ceiling
Don't Call Us Girls
Babes Or Chicks
We Are Sexy Women
Get It You Pricks????