~*~This page is going to be all about someone really amazing......ME! I am going to be talking about my life, my intertests and stuff like that~*~

~*~A Bit About Me~*~

In this page I am going to talk about......Me!!! I am going to talk about my hobby, Shopping. I am also going to talk about my interest, Shane West(Oh Yeah), and things I am into and things I am not into.

Shopping
The I enjoy doing most is shopping. I like to shop for anything but groceries that's just boring. My favourite thing to shop for is clothes. My favourite stores are Urban Planet, Stitches, Le Chateau and Guess. My favourite malls are Yorkdale, Promenade, and The Eatons Centre. I am going to go to the largest mall in the world which is in Edmonton in the summer time,and I am really looking forward to it. I usually go shopping a few times every week.....if I don't then I wouldn't feel right. Some people think I am spoiled because I go shopping a lot and buy a few things but I am really not that spoiled....only a little bit.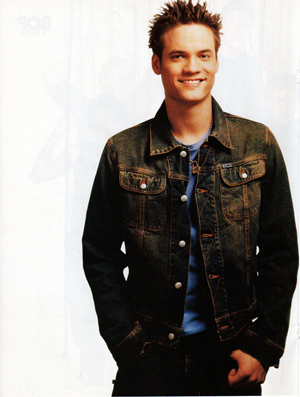 Shane West
Shane West is my all time favourite actor. I think he is the hottest thing that has ever walked on this planet. He was also in the best movie ever, A Walk To Remember with Mandy Moore. Shane's next movie, League Of Extraordinary Gentlemen is coming out this summer and I can guarantee you I will be the FIRST person in line to see that movie....I wouldn't miss Shane for the world. Shane West is not only an actor but he is also the lead singer in a band called Jonny Was. If you would like to hear one of their songs download "So what does it all mean?". As you can tell Shane West is an amazing, talented, and hot guy and if you don't like him well then fuck you!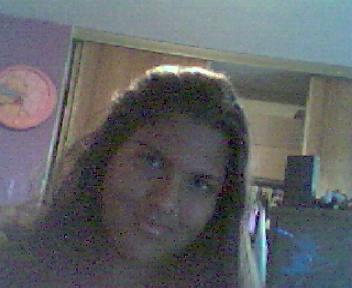 ???Spoiled???
Everyone I know says I am spoiled but I don't agree to this at all. I admit I have a lot of stuff but I am not as spoiled as people say I am, the only thing is I have a lot of stuff in my room. I have a 55" Samsung Tv along with my DvD/VHS player, Gamecube, PS2, Xbox, N64, Super Nintendo and my Rodgers digital box. I also have a computer in my room which is a Windows Xp. I also have an air hockey table which is broken but yeah I can still play on it. I have a JVC stereo and a basic phone but those things I am pretty sure most people have in their rooms. My room is the only thing that has a lot of stuff, but the rest of my house sucks. Other than my room I am not spoiled in any way so leave me alone ppl.